DESIGN FOR CHANGE (India)
Founded in 2009, Design for Change is the largest global movement of children driving CHANGE in their own communities by unleashing their "I CAN" superpower. DFC equips children with the tools to be aware of the world around them, believe that they play a role in shaping that world, and take action toward a more desirable, sustainable future.
Ivy Education Group has established a close relationship with DFC's founder Kiran Bir Sethi, and has embraced this movement across its 16 schools in China.

Background

Based in Ahmdebad, India, DFC was launched by award-winning educator Kiran Bir Sethi. A designer by trade, Kiran first started the Riverside School because of her frustration with India's education system. Using her vocational background, Kiran designed a practical curriculum that was user-based, and focused on quality of learning AND student well-being. With her FIDS process (Feel, Imagine, Do, Share) children follow a simple model which enable them to have the "I CAN" mindset
Flash forward 15 years and the Riverside School, DFC and Kiran have all been recipients of numerous awards, including the Rockefeller Foundation Youth Innovation Award (DFC), and Asia Society's Asia Game Changer Award (Kiran). The Riverside School has also been consistently listed as one of India's best performing schools.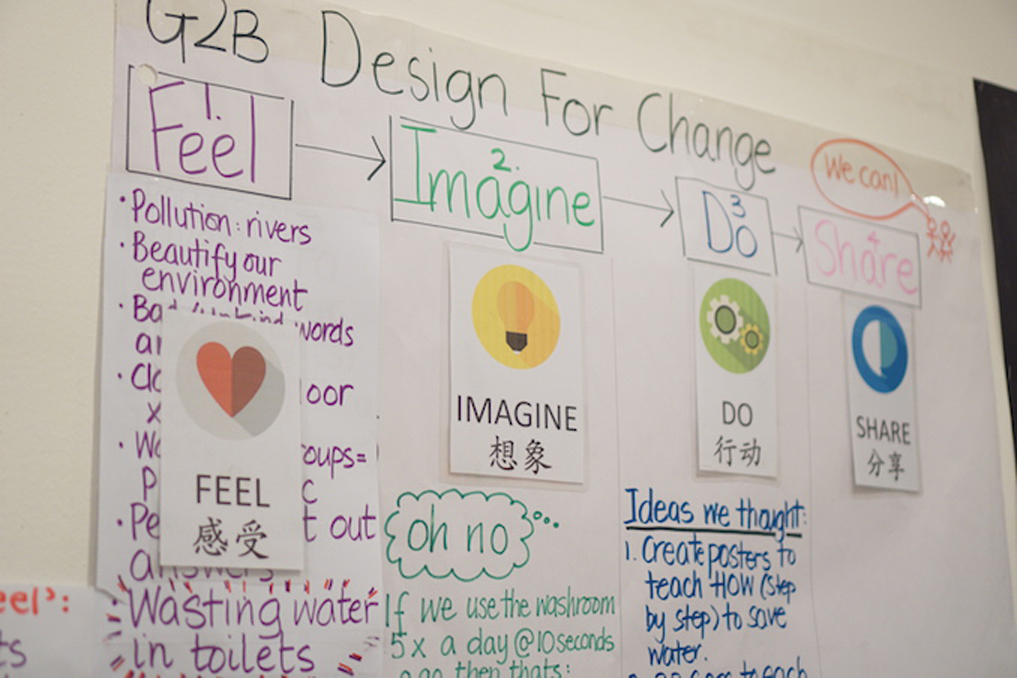 DFC & Ivy Education Group

DFC and Ivy Education Group share a common vision-the belief that children can be change makers in their communities. In August 2015, Kiran was the keynote speaker at Ivy Education Group's Annual Learning Conference. She passionately shared to our 500 educators and staff inspiring DFC stories of CHANGE from around the world. Participants also attended workshops led by Riverside staff and students on how to implement FIDS within a school.
In January 2016, key staff from Ivy Education Group also visited the Riverside School in Ahmedabad for an even closer look at FIDS in action.

Today, all of our 16 schools across China are implementing Design for Change. Already, our children are beginning to make an impact in their local communities. Ivy Education Group is also the proud organizing partner of DFC's annual conference BE THE CHANGE, taking place December 10-11th at Daystar Academy in Beijing. So our partnership with DFC has started strong, and is here to stay.

To learn more about DFC, please go to www.dfcworld.com