Daystar Academy boasts a seasoned team of top administrators committed in providing the best curriculum, content, environment, and experience for your child's educational journey. With key K-12 positions in our management group, a PYP and MYP coordinator, and principals in all of our programs from Toddler & Casa to High School, your child's road map to becoming an independent, principled, balanced, inquisitive, and compassionate individual is assured.

As an immersion bilingual school, Daystar also boasts a primarily bilingual leadership, spearheaded by our Head of School Ms. Elizabeth Hardage. She was also one of the founding administrators of Washington Yu Ying Public School, one of the top Chinese language immersion school in the United States. With decades of experience combined, you can place your trust in Daystar's leaders.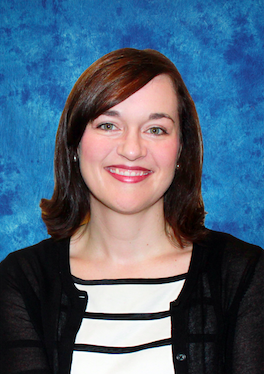 Elizabeth Hardage
Chief Academic Officer, Ivy Education Group & Head of School, Daystar Academy
Elizabeth Hardage is the Head of School for Daystar Academy and Chief AcademicOfficer for Ivy Education Group. She is an expert in immersion education, school administration, and curriculum design and assessment. Ms.Hardage is a speaker of Mandarin Chinese. Her 15-year career as an educator has focused on Chinese/English immersion education. Previously, Ms. Hardage has worked as the Associate Director of China for Avenues: The World School; the Executive Director of Hardage Chinese Consulting; the Assistant Principal and Chinese Program Coordinator at Washington Yu Ying Public Charter School; and as a Chinese language teacher at Aidan Montessori School in Washington DC. Ms. Hardage holds a degree in Elementary Education, a bachelor's degree in International Relations with a concentration in Chinese, and a master's degree in Curriculum, Instruction and Assessment.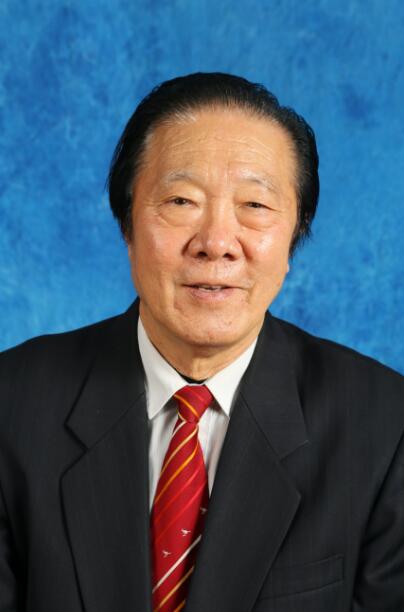 Guo Jiankang
Chinese Principal
Principal Guo began his teaching career in 1961 as an elementary Chinese language, math and homeroom teacher. Also, he was a math instructor and researcher for the Dongcheng District and went on to be the head of the Dongcheng Elementary Teaching and Research Office. In 1989 he was named as a "Prominent Teacher" by the Beijing Municipal government. In the spring of 1994 Principal Guo represented Jing Shan Elementary to support the founding of the GuangDong Country Garden. He stayed on at the school in the roles of elementary head and then as vice-principal of the school.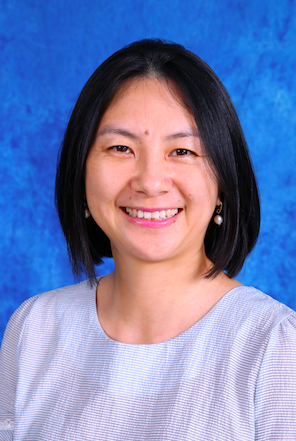 Suly Li
Early Learning Center Principal, Beigao Campus

Suly Li is originally from China and is fluent in English. She has a Master degree in Education from Australia and has AMS certified. She has more than 15 years of early childhood education and management experience, as well as a popular teacher, AMS trainer, AMS practicum coordinator. She is passionate about Montessori education, working with teachers to deepen their understanding and implementation of the Montessori curriculum and ensuring parents have the support needed to extend the Montessori philosophy and practices at home. Ms. Li has a well understanding of not only Chinese and Western culture, she has two children and she believes that it is always a happy thing to continue her passion for her career.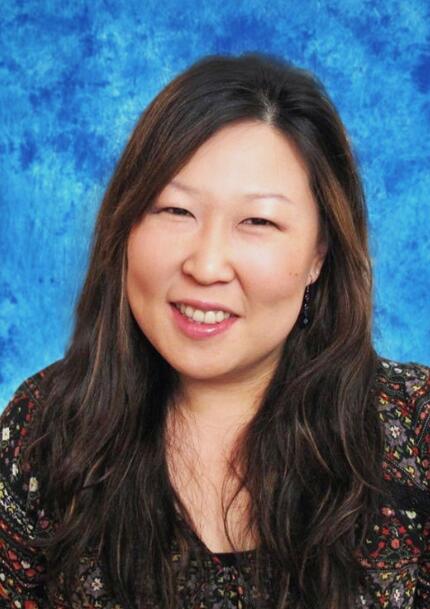 Sue Ha
Elementary School Principal, Beigao Campus

Sue Ha is from Los Angeles, USA and is the Elementary Principal of Daystar Academy. She has over fifteen years of work experience in the field of education. Before joining Daystar, she previously worked at Ivy Bilingual Schools as the Campus Director and the Los Angeles Unified School District as an administrator. She is active in social outreach programs and works closely with various non-profit organizations.
Ms. Ha earned a Master's degree in Educational Leadership from Pepperdine University, a Bachelor's degree in Human Development from University of California Davis, completed post-graduate work in Multicultural and Bilingual Education, and is certified by the state of California to be both a teacher and school administrator.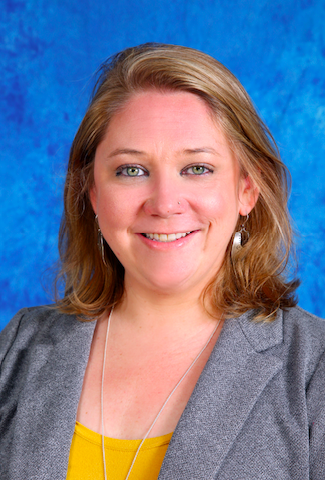 Kari King
Elementary School Principal, Sanlitun Campus
Ms. King comes to us with over 12 years of experience in education, beginning her career in public education in North Carolina and spending the past 9 years in international education. Ms. King received her bachelor's degree from Appalachian State University in K-12 Education: Music. She began as a primary music teacher and has served as the Head of Primary and PYP coordinator internationally, where she cultivated her passion for inquiry based education and collaborative learning. Ms. King has spent her career in education building programs from the foundation up and helping to foster true learning communities.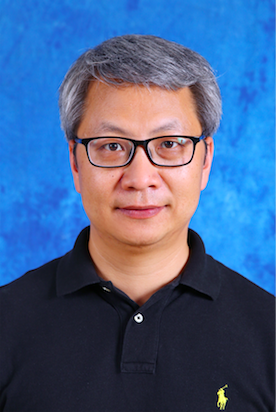 Tim Lan
Elementary School Chinese Principal, Beigao Campus/Sanlitun Campus
Tim Lan is Daystar Academy Elementary School's Vice Principal. He obtained his Bachelor's degree in Literature in China and his Master's degree in Sociology in the United Kingdom. In the past 7 years,Tim has been an advocate of bilingual education in all schools he has worked and he is an experienced school leader in China. He's a great believer in bilingual education and the integration of Chinese and Western cultures. He also understands the implementation of education in China, and recognises the challenges faced by internationalization. He is also very fond of reading, and is very experienced in encouraging other young students to become avid readers as well.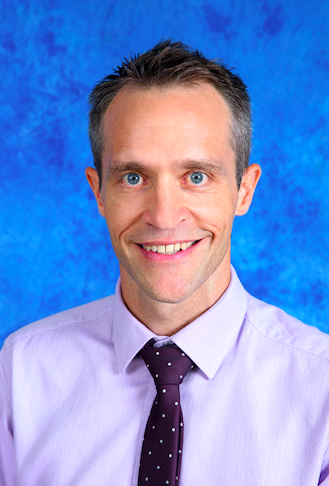 Caleb Archer
Middle School and High School Principal, Beigao Campus
Mr. Caleb Archer is a New Zealander, with 15 years of working experience in international education in different countries。 He has eight years Senior Academic Leadership, including extended experience in IB schools and in the Asia region. Mr. Archer holds a Bachelor of Education and a Masters Degree in Educational Leadership (First Class Honours) from top New Zealand universities, and has experience teaching the New Zealand, USA, UK and IB curriculums. His prior leadership roles include Assistant Principal, Middle and High School Principal and Associate Director.
Mr. Archer, his wife and three young children have enjoyed their last three years living in Beijing and love learning about the Chinese language and culture. As parents they are committed to raising their children bilingually and this year all of his children will be in Ivy Educational Group schools. As a family they enjoy a love of the outdoors, travel and community service.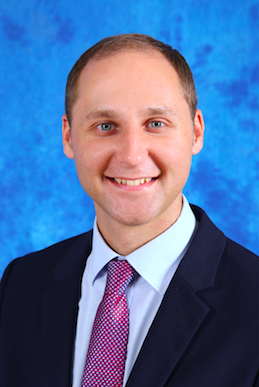 Colt Turner
K-12 Director of Curriculum, Instruction, and Assessment, Beigao Campus/Sanlitun Campus
Colt Turner serves as the K-12 Director of Curriculum, Instruction & Assessment for Daystar. Colt has worked in the field of education for 13 years on all levels: early childhood through higher education. Most recently, he served as the Director of School Improvement for a large urban school district in the United States. In addition to his work with schools, Colt has published and presented professional work on topics such as curriculum development and assessment best practices. His education background includes a B.S. in Education, an M.Ed. in Curriculum and Instruction, and an Ed.D. in Supervision, Curriculum, and Instruction with a focus on outcomes assessment.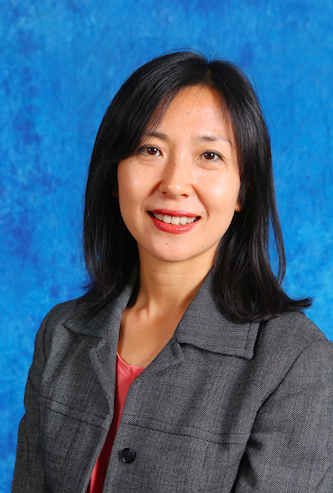 Heather Zhao
Director of Admissions, Beigao Campus/Sanlitun Campus

Heather graduated from University of Stirling in Scotland with a master degree in media management. She has 15 years of working experience. Before coming to Beijing she was in charge of the China region's business section for the US Education Trust. As a mum of 8-year-old Susu who is in Grade 3 this year, she joined Daystar for its unique balance between English and Chinese education both culturally and linguistically.
Now in her fifth year at Daystar, Heather welcomes more and more families who choose Daystar for its truly bilingual program. Since being at Daystar, Heather has found that her daughter has made lots of friends both native English speaking and native Chinese speaking at Daystar and found that true to the school's mission, her daughter embraces Chinese and Western culture and can switch smoothly and between both languages.